Kerbside Food scrap collection
We collect food scraps from households in the Mangawhai urban area weekly, and process them in our compost bins. 
This service is the first of it's kind in Kaipara, and over time we'd like to see the service replicate throughout the district.
Want to join the service? You can use our service area checker to see if your household is included in our collection route.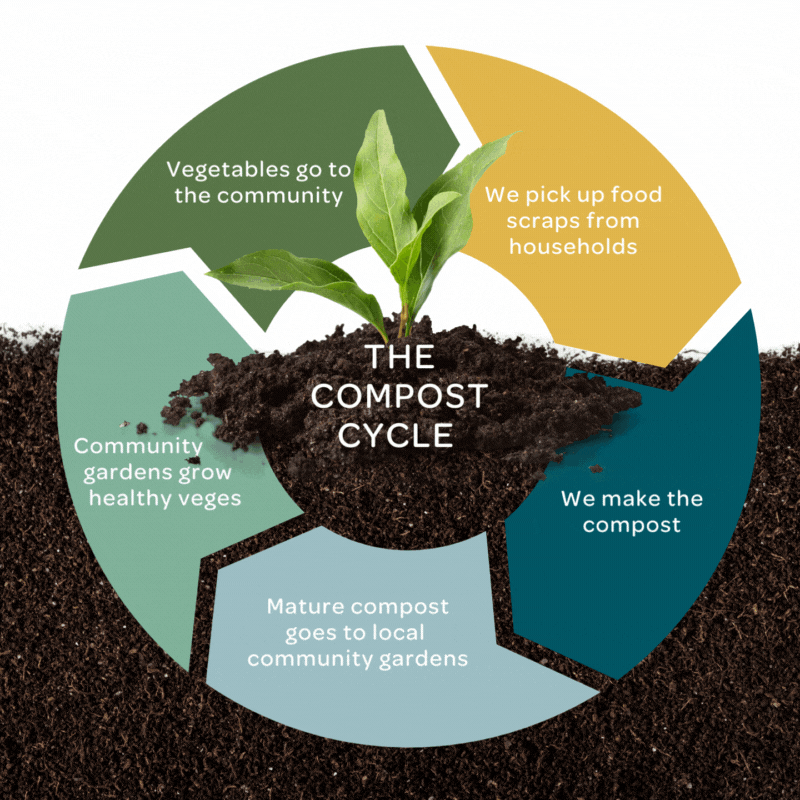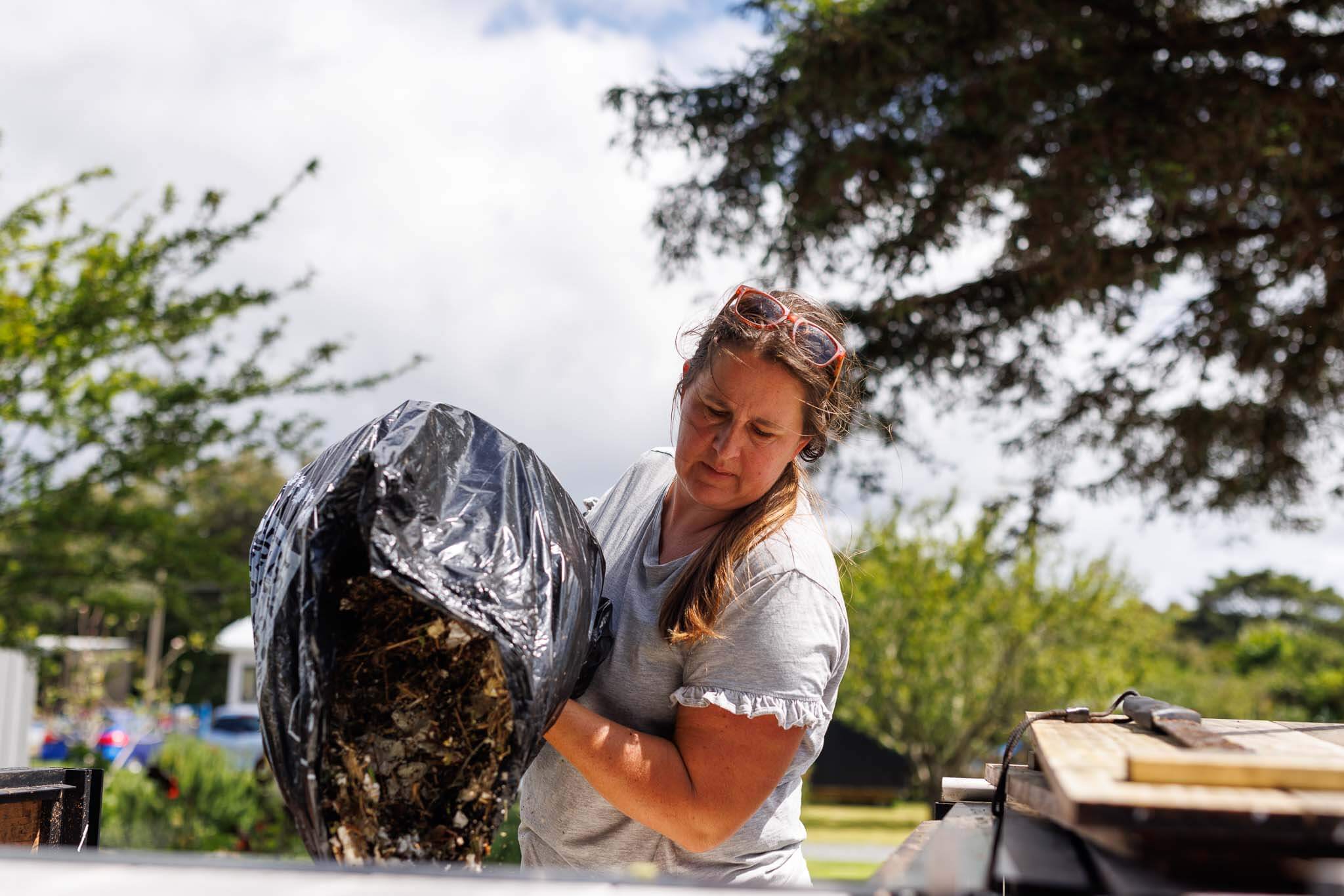 The collection is a paid for service, with invoices charged monthly. The amount covers the costs for our staff – including our collection driver and compost workers, and all other associated costs such as tools required, bins, maintenance.
Not only is diverting food from landfill a huge win in reducing methane output, but also reduces smell kerbside rubbish bags – thereby reducing pests and may mean your rubbish can go out less frequently!
We can supply bins for households AND businesses – so jump on board now!
When is pickup?
We pick up weekly, on a Monday (your bin must be on the kerbside by 8am).
What's included?
A Sustainable Kaipara 23L lockable bin & a fresh compostable bag every week are provided.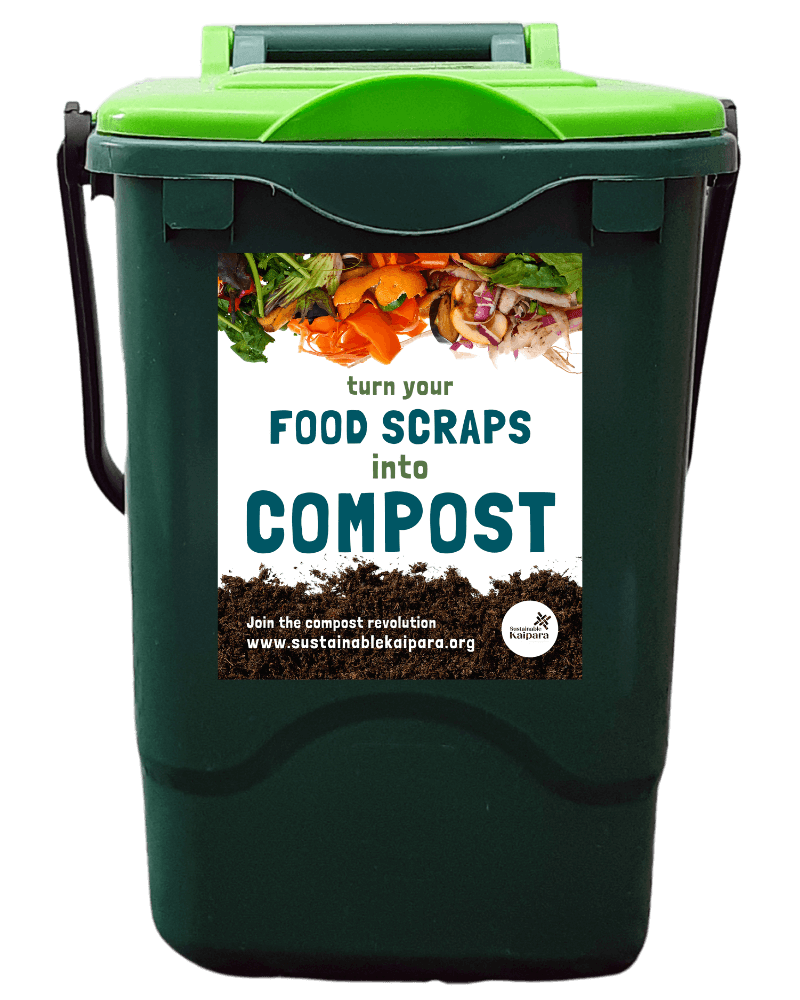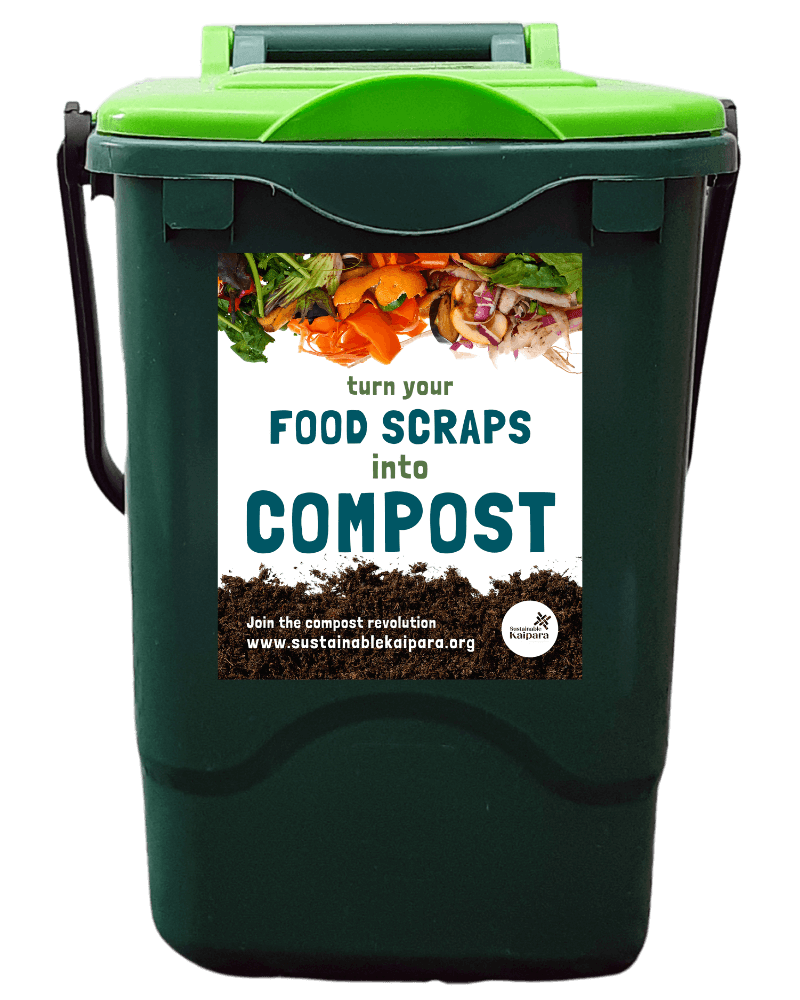 Sign up for our compost service now!
Stop sending your food scraps to landfill, make soil instead.
*
Your content goes here. Edit or remove this text inline or in the module Content settings. You can also style every aspect of this content in the module Design settings and even apply custom CSS to this text in the module Advanced settings.
Why is composting important?
We believe food scraps should be seen as a resource rather than waste. By sending them to landfill this resource is not only wasted but as it breaks down it creates methane which is harmful to our environment. By composting our food scraps and combining with carbon sources like paper, saw dust, dried leaves, mulch etc we are creating richer more healthy soils to grow food in.  Many of our soils worldwide are very depleted and need the nutrients put back into them. Many of the minerals needed in the soils can be found all around us in things like seaweed, animal manure, comfrey leaves, fish bones and the list goes on!

Where will the compost from your collection be used?
Some of our compost goes to the Mangawhai community garden to feed their soils. They produce fruit and vegetables distributed to people in need in the community through the Te Whai Trust. 
We also frequently bag up some of the compost to offer it for sale! 
Join our newsletter to find out when you can purchase some!
Why is the service a paid service?
Currently this project is funded by the Ministry for the Environment, but we want to run this service long term and possibly replicate this model in other areas, which means it must sustain itself in the long term.
By paying for this service you are helping us towards paying the staff needed to operate the compost as well as the driver to pick up the food scraps. We also have admin costs and other general costs related to the compost system. Our hope is by taking food scraps out of your usual landfill service you will reduce the cost of your general waste, plus help the environment.
What day and how often will my bucket be collected?
We have been collecting buckets weekly on Monday mornings with buckets put out at the kerbside by 8am. 
How do I keep food scraps and will it smell?
We recommend having a little compost bin or caddy in your kitchen and filling it with your scraps. Once this is full take it and empty it into the bag in the kerbside bin we have provided. Keep this in a cool place with lid closed (ie - under your house). If you are concerned about smell you can place the scraps in the fridge or freezer and pop them into your bin on the day you put it out.
Can I put compostable packaging in my bucket?
No. Unfortunately there is so much variety of compostable packaging out there that it's very hard to know which ones are and which one aren't truly compostable.
Can I use a compostable bin liner in my kitchen caddy and then place that in the bag inside the kerbside bin?
We are asking that people do not use additional compostable bin liners.
These bags are a real effort to compost, so we want to only take the one we provide with our bins. You are welcome to put a paper towel or thin layer of newspaper at the bottom of your kitchen caddy to help keep it clean, or just give it a quick rinse after you empty it out each time.
Got more compost questions?