Building out Waste
A construction waste minimisation project
All materials have intrinsic value. Every day on building sites everywhere we are throwing away
resources
. Preventing and reducing waste are the most efficient, environmentally preferable and cost effective ways to manage waste.
The Building Out Waste in Mangawhai Feasibility Study is the first step in changing the way we do construction waste in Mangawhai and elsewhere.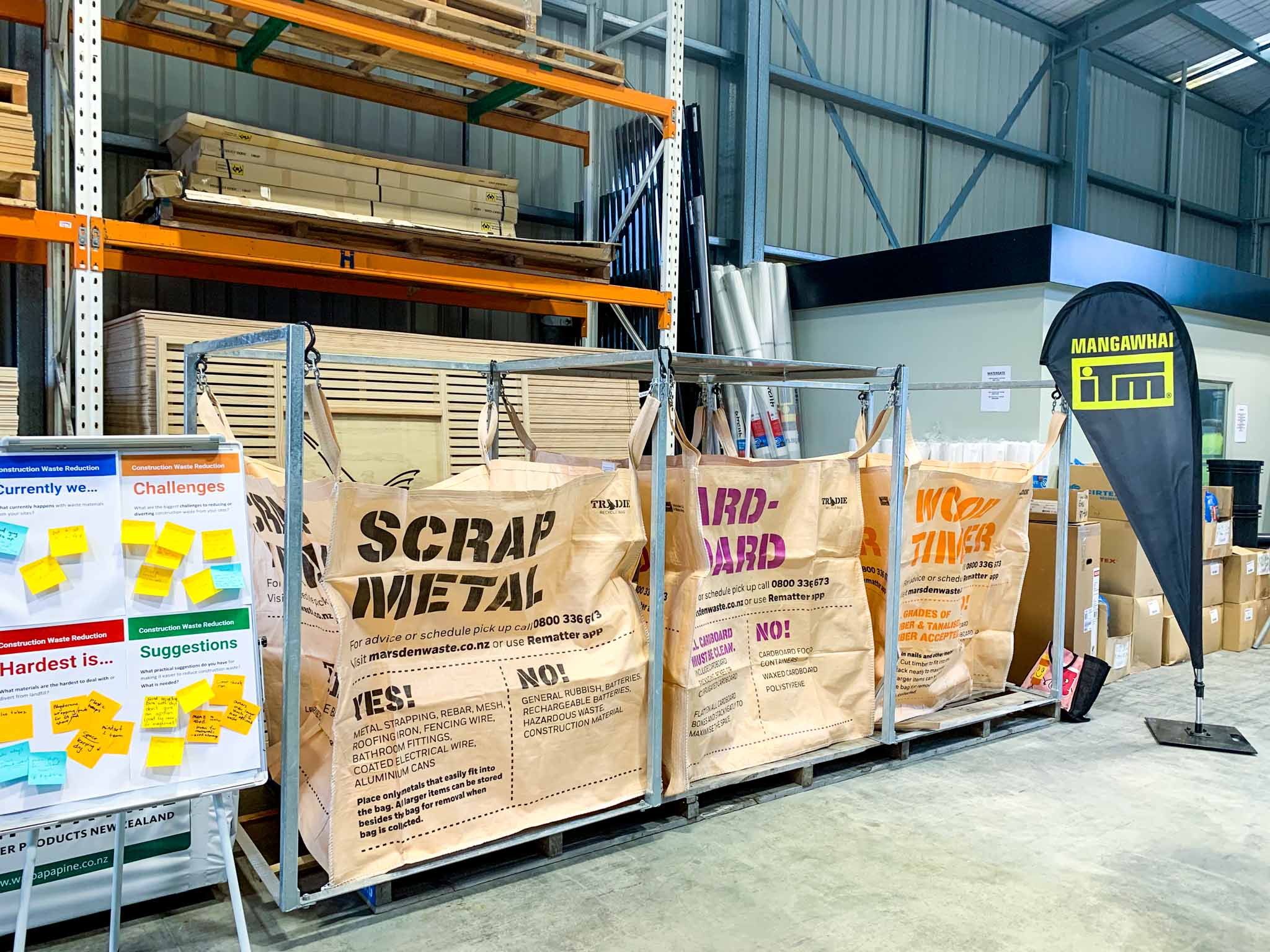 Construction and demolition waste is a significant contributor to New Zealand's overall waste problem, with a large portion of this waste ending up in landfills. Sustainable Kaipara is committed to tackling this issue by working with builders, developers, and other industry stakeholders to implement sustainable practices and reduce waste.
Through this project, we aim to provide education and resources to help builders and developers minimize waste during construction and demolition, as well as explore innovative ways to reuse and recycle materials. By working together, we can create a more sustainable future for Kaipara and New Zealand as a whole.
The full Feasibility Study can be downloaded here. Alternatively you can read an overview in the slideshow below.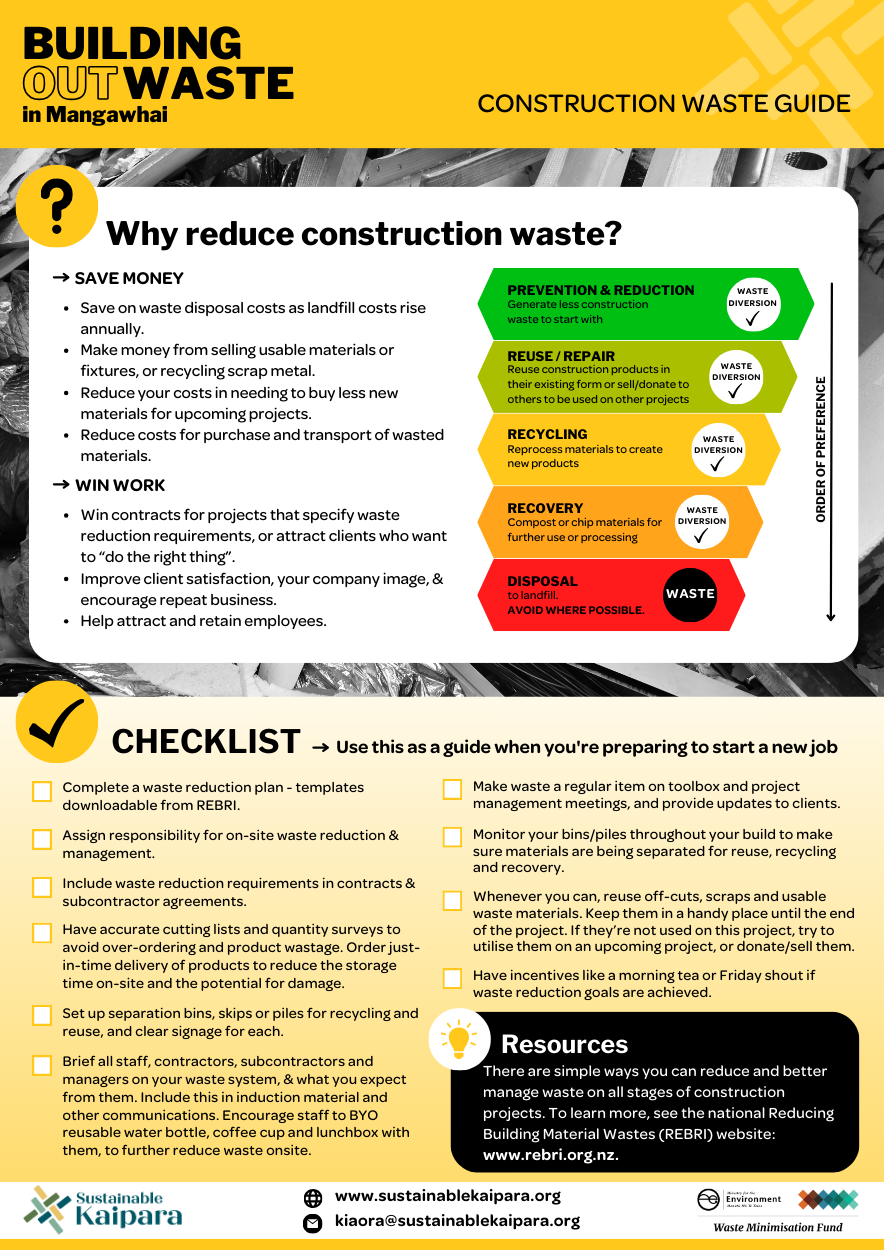 Download our building waste guide
Building out waste articles